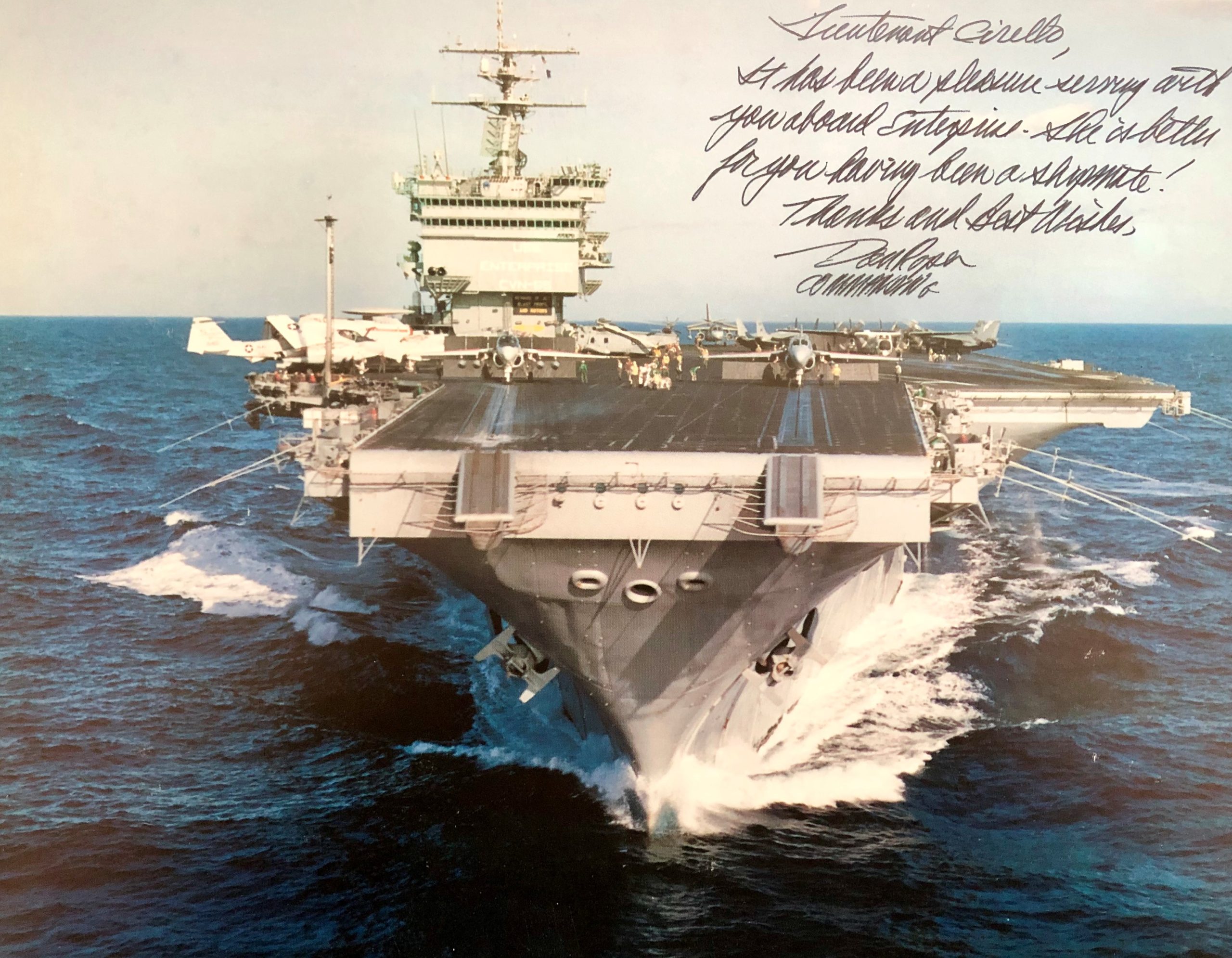 Veteran Owned and Operated
Owner and President, A. Robert Cirello, was a Lieutenant aboard the USS Enterprise from 1989 to 1993, during the Gulf War.  Trained at the Navy's Nuclear Power School, Rob was one of the officers in charge of the nuclear propulsion plant for the aircraft carrier.
Prior to joining the Navy, Rob received his Bachelor of Science in Chemical Engineering from Syracuse University.  Rob later earned a Masters of Science in Computer Science from Rensselaer Polytechnic Institute.
Our Story
Rob's engineering and design experience - in areas that demand precision and accuracy - sets him apart from the rest.  As an engineer for over two decades, Rob has designed and built nuclear propulsion systems for General Dynamics Electric Boat and Bechtel at Knolls Atomic Power Laboratory.
After receiving a Type 7, Manufacturing, Federal Firearms License in 2010, Rob began manufacturing rifles in his garage. With just a milling machine, 1940's era lathe, and a personal CNC mill, Rob re-imagined the AR-15 to a NY- compliant version to meet the state's strict standards.  It was through this work that Rob's passion for metalworking was realized.
Driven to pursue metalworking full-time and to live in Texas, Rob turned his retirement into a life-long goal to be a business owner.  In June 2018, Rob purchased the assets of Advanced Tooling in Mineral Wells, Texas, and started his company, Advanced Tooling & Machine.  Rob currently lives in Weatherford with his wife and two dogs.